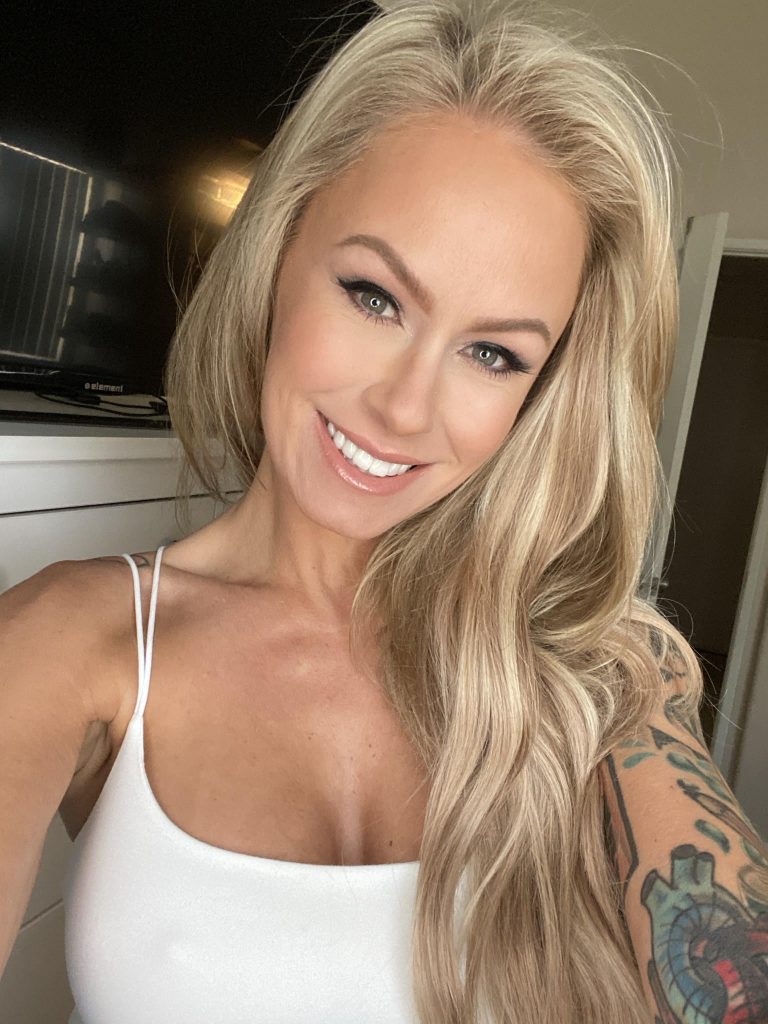 Hello, my name is Bonnie. I am the owner and artist of Honey B Tan Beauty Studio and I'm so excited to share my passion for beauty with you! Honey B Tan Beauty Studio has been a dream of mine since starting my career in the beauty industry. I'm a native Southern Californian (Long Beach, Ca) and I'm ecstatic to bring my wide range of beauty talent that I've amassed over the last 10 years to Orange County. I have a strong passion for the beauty industry and providing high-quality services that turn my clients into long-lasting relationships. I pride myself on continuing education and expert product knowledge to be able to provide amazing customized services and products that actually deliver the results you desire.
I attended Paul Mitchell The School in 2010, receiving my Cosmetology license in 2011. After several years working in various salons from Los Angeles to San Diego, developing my skills, building a private, successful clientele including celebrities and influencers, I entered the hair extension industry as a brand/marketing consultant. I spent 8 years developing and increasing exposure to a brand of hair extensions, ultimately becoming the main operator and overall product expert. All throughout I continued to hone my make-up, hair, and spray tanning skills, increase my knowledge, and educate myself on all of the services that I offer while perfecting my customer service skills. This opportunity presented itself at the perfect time.
In August 2021, I acquired Obey The Spray tanning salon on 17th Street and Newport Blvd. OTS was in business for 10 years at this location, building a strong clientele and following. As the owner decided it was time to step away, I decided this was the time to make my dream come true!
I can't wait to see you at the salon!
Warmly
Bonnie